.
US Passport Online Application
.
Easy Apply Smart Passport Application

Simplified Application With Tips and Instructions
Renew a Passport / Apply for a New Passport
EXPEDITED PASSPORT RENEWAL SERVICE AVAILABLE
.

Smart Online Passport Application.
.
---
PASSPORT APPLICATION
Easy Apply Smart Passport Application determines the type of application to be submitted based on your specific situation, which helps you avoid common mistakes that could delay or cancel your application.
.
TYPES OF PASSPORT APPLICATIONS

Passport Renewal DS-82:
– Your current passport was issued less than 15 years ago
– You have the passport in your possession
– You were at least 16 years of age or older when the passport was issued
– It was issued under your current name (or you can document your name change)

New Passport DS-11
It is considered a New Passport if any of the following applies to you
– This is your first US Passport
– Your previous passport was issued when you were under 16 years old
– Your previous passport was isssed more than 15 years ago
– Your previous passport was damaged
– Your previous passport has been lost or stolen and you have already reported it

Report Lost and Stolen Passport DS-64
– Your previous passport has been lost and stolen and you have not reported it
– The system will prepare both DS-11 and DS-64 so you can report it and apply for a new one.
What you need to renew a Passport:
– Easy Apply DS-82 application
– Submit your most recent Passport
– Include Name Change documentation (if applicable)
– Provide a Passport photo
– Pay government fees
---
Applying for a Passport:
– Complete our interactive application
– Our system will determine the type of application you need based on your answers
– Our customer service agents are ready to assist you in you have any questions
– Once you receive your documents, either deliver to an acceptance center (form DS-11) or mail in your request (form DS-82)
---
Since we have helped tens of thousands of customers with government applications and forms , we have the expertise and understanding of the system, therefore we will show you the right way so you can avoid mistakes that could cause rejections and delays with your application.
All applications are carefully reviewed by specialists before being submitted for processing.
If even with the simplified application you still face questions and concerns, don't worry; our specialists are available by phone or email (M – F – 9am – 7pm ET) and will assist you throughout the entire process.
Secure Application Process – Easy Apply is a Level 3 PCI Compliant and values information security above all else. All sensitive information is protected by a bank / military grade AES 256 database encryption. Connection is protected by a 256 Bit SSL advanced encryption technology. This website is Certified Secure by McAFEE against credit card fraud, identity theft, phishing, malware and malicious links. Easy Apply-Filings does not store any personal financial information.
---
Customer Support
phone: (305) 848-8008




e-mail: support@easy-apply.us
---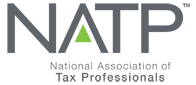 ---

Your Information is Protected by an OpenSSL AES-256 Encryption Technology.


Easy Apply is private Document Prepation firm that provides paid assistance with government forms and applications.
It is not affiliated with any governmental agency. The use of this web site is subject to its Terms and Conditions. Please consult our Privacy Policy to understand how we process information.